Umbrella for Rainy Days
Health is wealth, an umbrella or raincoat helps/protect us to get easily sick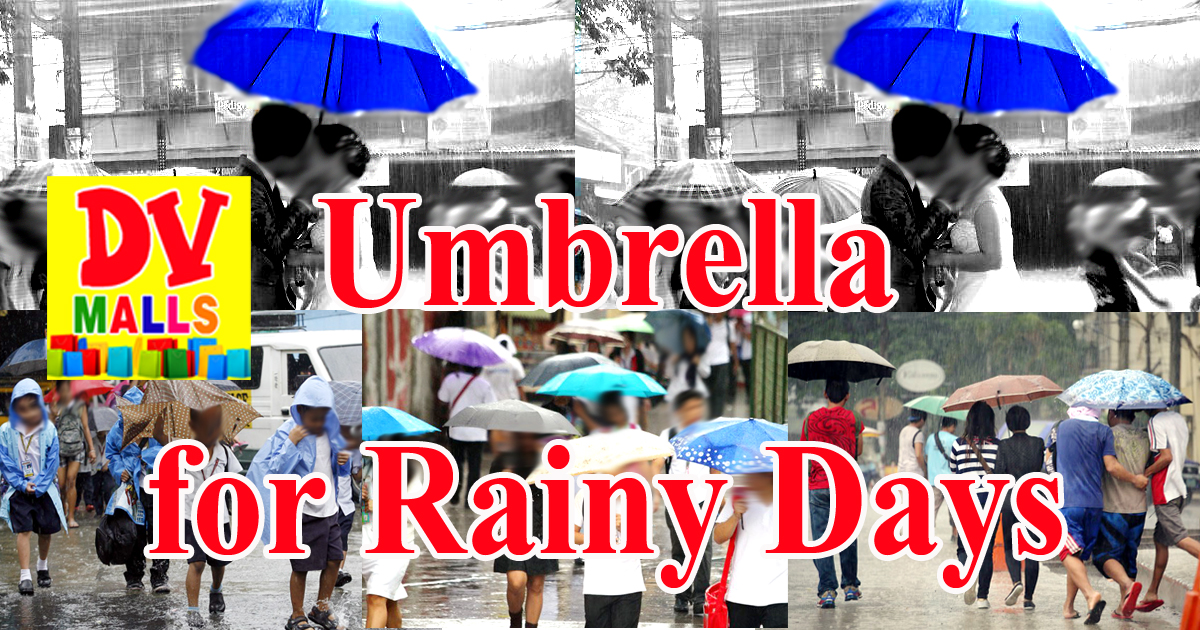 Aside from taking Vitamins and Healthy food, Protection from rain such as umbrella and raincoat prevent us in getting into sickness.
Here are some stalls that sells different kind of umbrella or raincoat
Divisoria Mall : Stall 1C-15 , Stall 1C-25, Stall 2C-16
Lucky China Mall : Stall A1-41 to 44, Stall A1-51
168 Mall : Stall 1G-12, Stall 1G-23, Stall 1G-47, Stall 1F-31, Stall 1D-17, Stall 1A-34, Stall 1A-46, Stall 1E-42
999 Mall : Stall 1A-14, Stall 1E-16, Stall 1M-10, Stall 1S-10
You may also Check Facebook of Johnny Ong & Pinky Sy
Disclaimer: DV MALLS is not connected to any store, stall, merchants or sellers. Our team is committed only to provide informations, tips and suggestions to the best of our ability resulting from our personal opinions and experiences.